a marketing and design agency
Jet Creative Productions
Helping businesses in Youngstown leave their mark
WHO WE ARE
---
Jet is a creative design and marketing agency dedicated to the growth of businesses and organizations in Youngstown.
We believe in becoming part of our clients' team; making their goals our goals, their success our success, and their vision our vision. We strive to be educated, motivated, organized and genuine. Building honest relationships with our clients and maintaining a high level of social responsibility is the fabric of our company. We always try to be the best part of our clients' work day.
---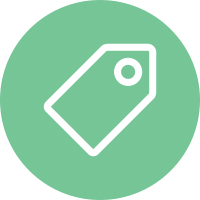 Company Branding
We will help you create a name, slogan, logo, or design that defines your company, separates you from the competition, and creates top-of-mind awareness about your product.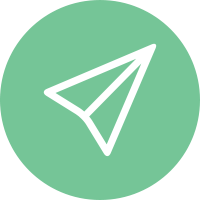 Marketing & Advertising
We will help your company get noticed with innovative marketing strategies customized to your business and your potential customers.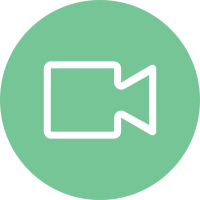 Video Production
A professionally-produced video can elevate your company to the next level. We have the knowledge and experience to bring your vision to life, regardless of the type of project.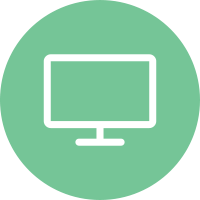 Website Design
In today's always-connected world a website is a must. We will design a site customized to your business and your audience that is engaging and functional for all your potential customers.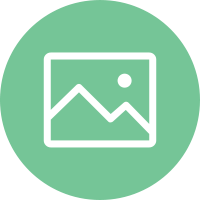 Graphic Design
The marketing materials your customers see and hold complete your business's presence. Stand out from the crowd with excellent printed materials to distribute to customers.
I have a big idea and I want Jet to help me make it a reality
---
---
---
WORK WE DO
---
Branding | Website Design - Students Motivated by the Arts
When the SMARTS program's tenure ended at YSU we knew the community lost something truly great. That's why when we heard rumblings that Executive Director Becky Keck was trying to kickstart the program we knew we had to be involved.
We gladly donated our services to create a brand that would put SMARTS back on the map. The SMARTS logo and website are infused with real artwork created by students and staff of the program. The bright colors and flat design are intended to give the website a clean, modern look. The new SMARTS branding will put the community on notice that this program is coming back in full force, and we can't wait to see where Becky and her team take it!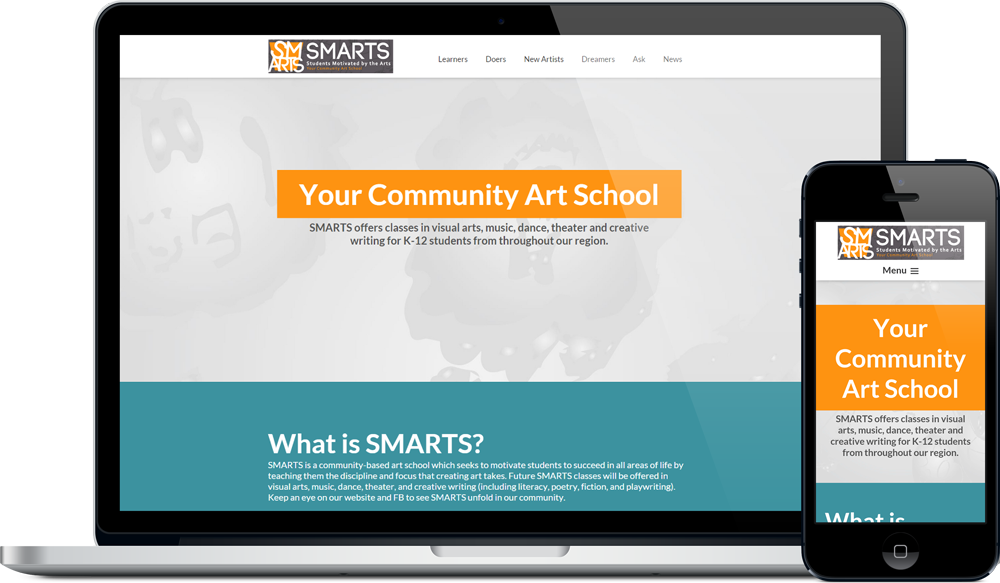 Video Production - Lightning Grader App
Lightning Grader is a great tool created for teachers by a teacher and the founder, Elijah Stambaugh, is exactly the type of passionate and energetic person we love working with.
The purpose of this video is to showcase the speed and simplicity of grading papers with the Lightning Grader app. We shot the video in a single long take, with no editing, to show that you really can grade an entire class's papers in just a few minutes. Definitely keep an eye out for Lightning Grader as we view them as one of Youngstown's next rising stars.
Website Design - Blazing Entertainment
DJ Derrick Wray needed a new website to promote his business and appeal to everyone: from couples getting married to club owners.
We came up with a design that incorporates the vibrant color scheme and logo from his roots (his company's name is Blazing Entertainment, after all) with some elegance and visual appeal that works for all interests.
In this design it was important to show Derrick's versatility, knowledge level, and experience. Not many DJ's in the area are as knowledgeable about sound as Derrick and his team at Blazing Entertainment. We highly recommend his services if you're in need of a DJ!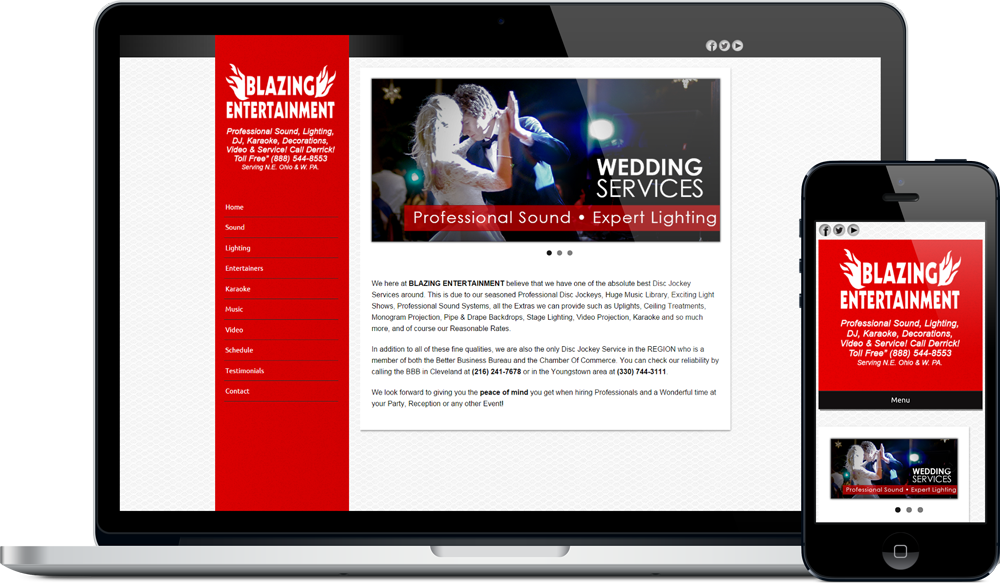 CONTACT US
If you're looking for an energetic, forward-thinking agency to partner with on your next branding, marketing, video, web, or graphic design project we would love to hear from you. Fill out the form to the right and a member of our team will reach out to you to set up a meeting, or call us at 330-787-4591.